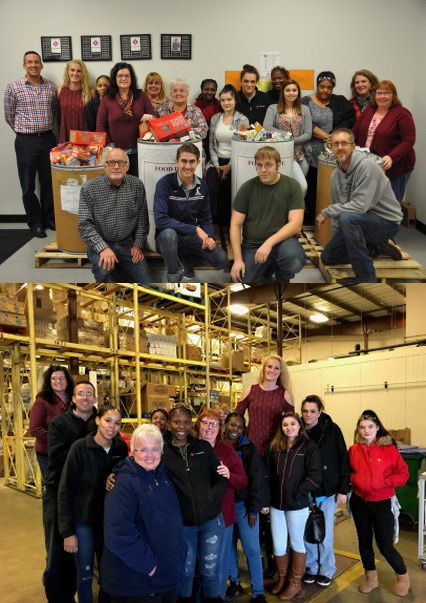 Everyone at Caliente would like to wish you a happy and safe Thanksgiving Break! We are using this time of year to reflect on all our blessings and give back to our community. We hope you do the same as you visit family and friends this weekend.
Caliente's First Annual Thanksgiving Food Drive was a huge success! The winners were announced during our Fall Harvest Celebration and the number of donations were far beyond our expectations. Team B pulled ahead on the last day and won the competition! Caliente raised a total of 1,309 items for Community Harvest, a local food bank, and the winning team contributed 695 of those items. As their prize, Team B had the opportunity to deliver all of Caliente's donations.
We achieved our goal by donating food to hundreds of families in need this holiday season. We are very proud of the effort and determination each team had during this competition and appreciate everything our employees have done for this company. We would not be where we are today without a strong team backing us up.