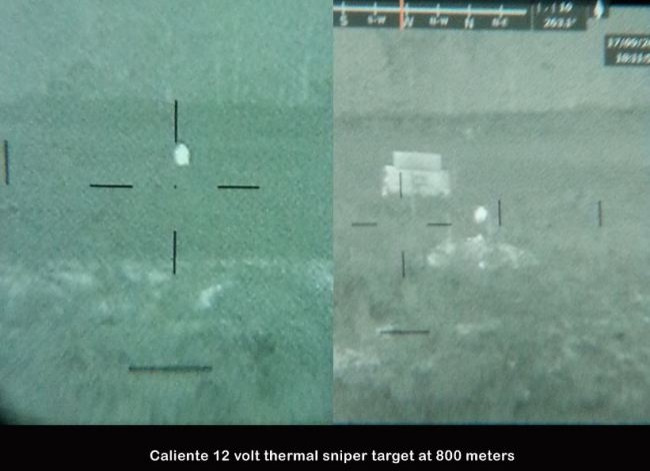 The world's premier snipers converge in Fort Benning next week for the 13th annual International Sniper Competition. The competition begins Wednesday, October 16th and continues through Saturday October 19th.
Caliente is proud to announce they will be providing the thermal targets for the night competition. This will mark the first time in the event's history that powered thermal target overlays are used with steel silhouettes.
For many years the sniper community has been looking for a viable 12-volt thermal target solution to be used with steel silhouettes. The challenge of mounting a thermal target to a steel silhouette has been multi-shot survivability, as the splatter from the first target hit would tear up the thermal overlay and render it useless. Heating from behind with a thermal overlay has it's challenges since only 12-volt power is available and getting AR500 steel hot enough with a 12-volt thermal is not practical. Conversely, snipers have been forced to use hand warmers, sterno or charcoal.
Caliente's solution provides multi-hit capability (+/- 800), a thermal signature identifiable beyond 1200 meters and an energy efficient 12-volt system that can be used with 5590 batteries.
Caliente is excited to provide the thermal targets for the event because although it is competitive, it is ultimately a training event. We're proud to be a part of our warfighter's training, however small, to help them become better marksmen and soldiers.