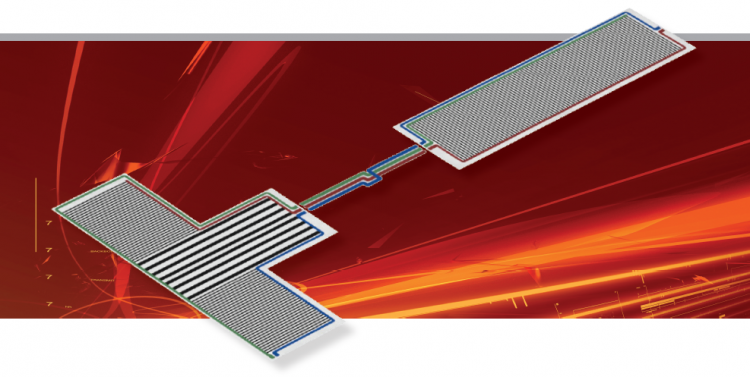 What makes Caliente the industry leader in pad heaters? Caliente's heaters are unique because each one is custom designed to fit their client's exact specifications. Not only do they design and manufacture everything in house, but Caliente builds in savings in both production cost and energy usage.
Caliente's pads are extremely thin (.011"), allowing them to fit almost anywhere and deliver heat precisely where needed. These pads are also 20% more energy efficient than comparable technologies by reducing wasted heat and delivering it more quickly. They are designed to cost effectively spread heat over a wide area and eliminate the concern for hot spots and touch temperature safety issues.
Pad heaters are typically designed with a fixed resistance/wattage,but Caliente also offers PTC versions that self-regulates at a certain temperature, usually around 65C. PTC stands for Positive Temperature Coefficient, which means that as temperature increases, resistance increases. As the temperature reaches a predesignated set-point, the resistance rises and the wattage drops. These heaters do not require a thermostat because the ink functions like a self-regulating thermostat.
Many of Caliente's pad heaters are UL recognized, including flame retardant, and are abrasion and acid resistant to protect from electrical shock, tears and burns. Pressure sensitive adhesives are commonly mounted to the back of these heaters for easier installation.
Contact Caliente to learn how our pad heaters may be the right solution for you!