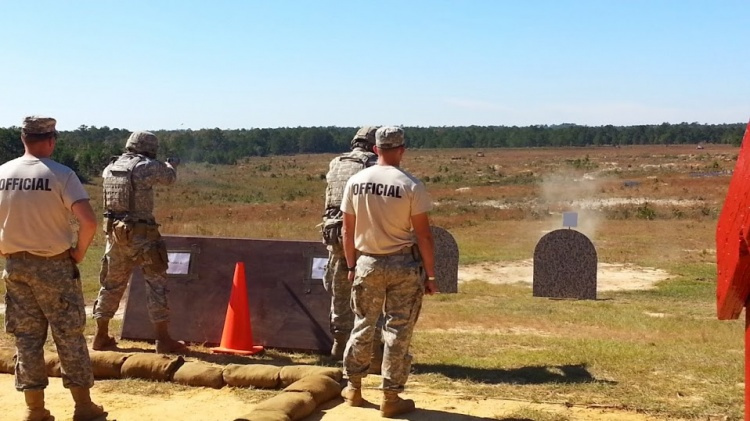 Caliente Defense announces they will be exhibiting three new products next week at the I/ITSEC show, Booth 627, December 1-5. 2014 in Orlando, Florida. The products include:
Heated Ivan - More realistic 3D thermal target
Targabot - Moving target system for more realistic target presentation
Passive/Non Powered Targets - IR reflective target material
Caliente Defense will be featuring its Heated Ivan thermal target system. The Heated Ivan utilizes a robust and patent pending heating system to heat the plastic Ivan target to provide a high fidelity thermal target for live fire training. The Heated Ivan eliminates replacement of costly thermal blankets, reduces labor and maintenance costs, can be easily equipped on any A/C powered range, and is FASIT compatible.
Caliente Defense will also be spotlighting its relationship with Targamite on the Targabot,a robotic target system that provides shooters with random target presentations. Lightweight and portable, the Targabot is an excellent training device for close range side arm to long range sniping and can also be fitted with Caliente's thermal targets for even more realistic training. The Targabot system was recently featured as part of an event at the 2014 International Sniper Competition at Fort Benning.Caliente International sniper competition 2014 targabot
Responding to the need for target training material in remote areas of ranges, Caliente Defense will also introduce a line of passive target material. The product will be supplied on rolls or cut into silhouettes and other armored vehicle sizes, and can also be supplied with printed graphics for more realistic training. The product complements Caliente Defense's extensive line of 120V and 12V power thermal signature targets.
Come see why Caliente Defense was awarded a 2014 Innovation Award winner by Military Training Technology magazine - visit us at booth 627!